MM+ Digital Business Card*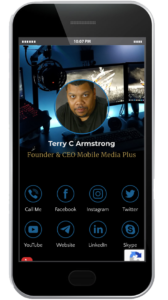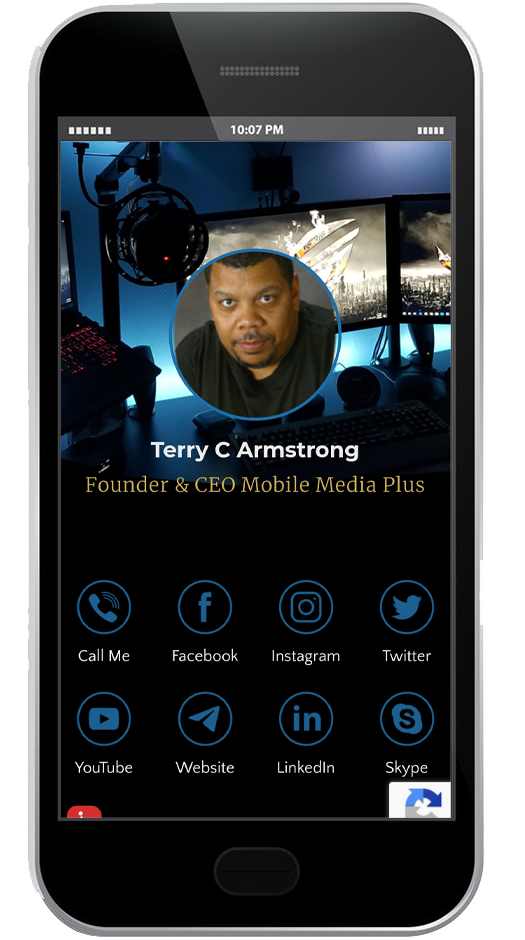 Click Image Above For Demo of Business Digital Business Card
MM+ Digital Business Card*
On Your Own Business or Personal Domain
(all domains purchased separately)
Two (2) Domain Email Addresses
Monthly Updates Available
Header Section

Header Image
Profile Image
Personal/Company Name
Title of Slogan

Connection Section

Four (4) to 12 Social/Website Icons Links
Download/Contact Button (v-Card)
Brief Personal Bio
Social Share Buttons
Custom Featured Share Images

Call-2-Action Section

Call-2-Action Video/Image
Call-2-Action Form
One (1) Optional "Thank You" Page

For (Facebook/Google) Event Pixel Tracking

Business Featured Section

Business Icon/Logo
Brief Company Bio 3-6 Sentences
Up To Three (3) Featured Products/Services/Images/Videos

Products/Services Section

Up To Six (6) Additional Products/Services Images w/Links

Blog Post Section
Events Calendar Section
Contact Me/Us Form Section
Google (Area) Map Section
Footer Section

Privacy Policy
Terms of Use
Disclaimer (Optional)
MM+ Affiliate Link
Copyright

Backend Access

MM+ Audio Streamer
MM+ Video Streamer
MM+ Video Payflow*

Full Featured Website Emailing System

Dedicated IP Address
Website Email Sys Access Link
Autoresponder & Follow-up Sequences
Unlimited Lists & Unlimited Contacts
H5400 (5400 emails per Hour)

MM+ Affiliate Program Included

10% Payout on Setup Fees
5% Payout on Recurring Fees for 12 Months

Seven (7) Day Moneyback Guarantee

100% Satisfaction Guarantee
We ONLY Sell Products and Services That WE USE!
Price: $99.00 per month and a $399.00 sign-up fee (until cancel)
PLEASE NOTE: AFTER PURCHASE YOU WILL BE TAKEN TO YOUR "MY ACCOUNT" PAGE WHERE YOU CAN ACCESS YOUR PURCHASES WITH YOUR LOGIN CREDENTIALS THAT YOU CREATED WHEN YOU PURCHASED YOUR PACKAGE/SERVICE.
*The Digital Business Card is NOT an eCommerce Website with a Shopping Cart, BUT With MM+ Video Payflow you can collect payments for products & services right inside of the video AND deliver Downloads and/or instructions on how to proceed after the purchase.
All changes and/or updates MUST be submitted in writing via the "My Tickets" page that will be sent to Support Dept. for ANY UPDATES  for your Digital Business Card.
Digital Business Card Setup 3 – 7 Business Days Once you've submitted the information details inside of the customer portal area.